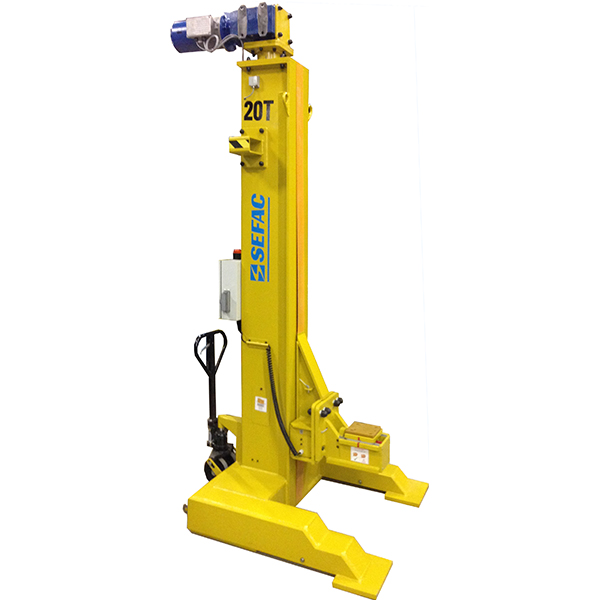 Mobile lifting jacks with fixed claws
Lifting columns with fixed claws are entirely mobile and are therefore placed under the vehicle before each use.
They are perfectly suited for the lifting of numerous vehicles, are multipurpose and benefit from maneuverability.
This solution is perfect for operations needing a lifting capacity up to 82,000 lbs per column.
SEFAC fixed claw mobile lifting jacks "PLUS":
easy to move: optimum weight and design,
pallet type tow handle with safety release device,
designed to be used in areas with limited work space,
maximum safety: proven non reversible electro-mechanical system,
optimized lifetime thanks to the use of industrial electrical parts from well-known manufacturers.