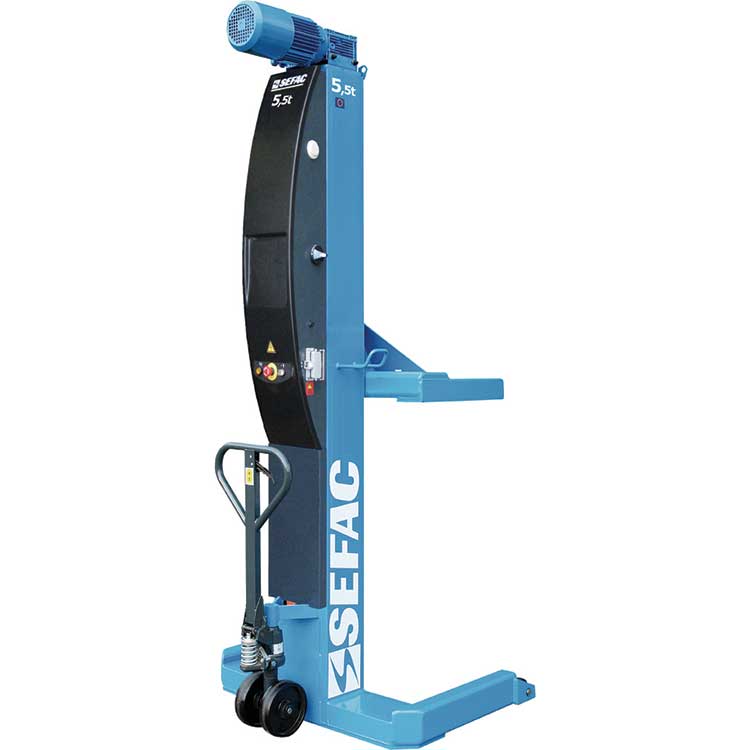 Mobile column lifts for standard vehicles
SEFAC offers a large choice of mobile columns to lift the most common vehicles of your fleet.
These columns differ by their lifting capacities as well as by their technologies.
The ideal solution for truck workshops and heavy duty lifting
Mobile column lifts offer flexibility and security to the mechanic. Also, physical stresses are reduced to the minimum for him.
Mobile truck lifts are more cost-effective than workshop pits or scissor lifts.
Axle stands namely allow the utilization of mobile column lifts on another vehicle and thus double your lifting capacity. When not in function, column lifts can be stored in a corner of the workshop.