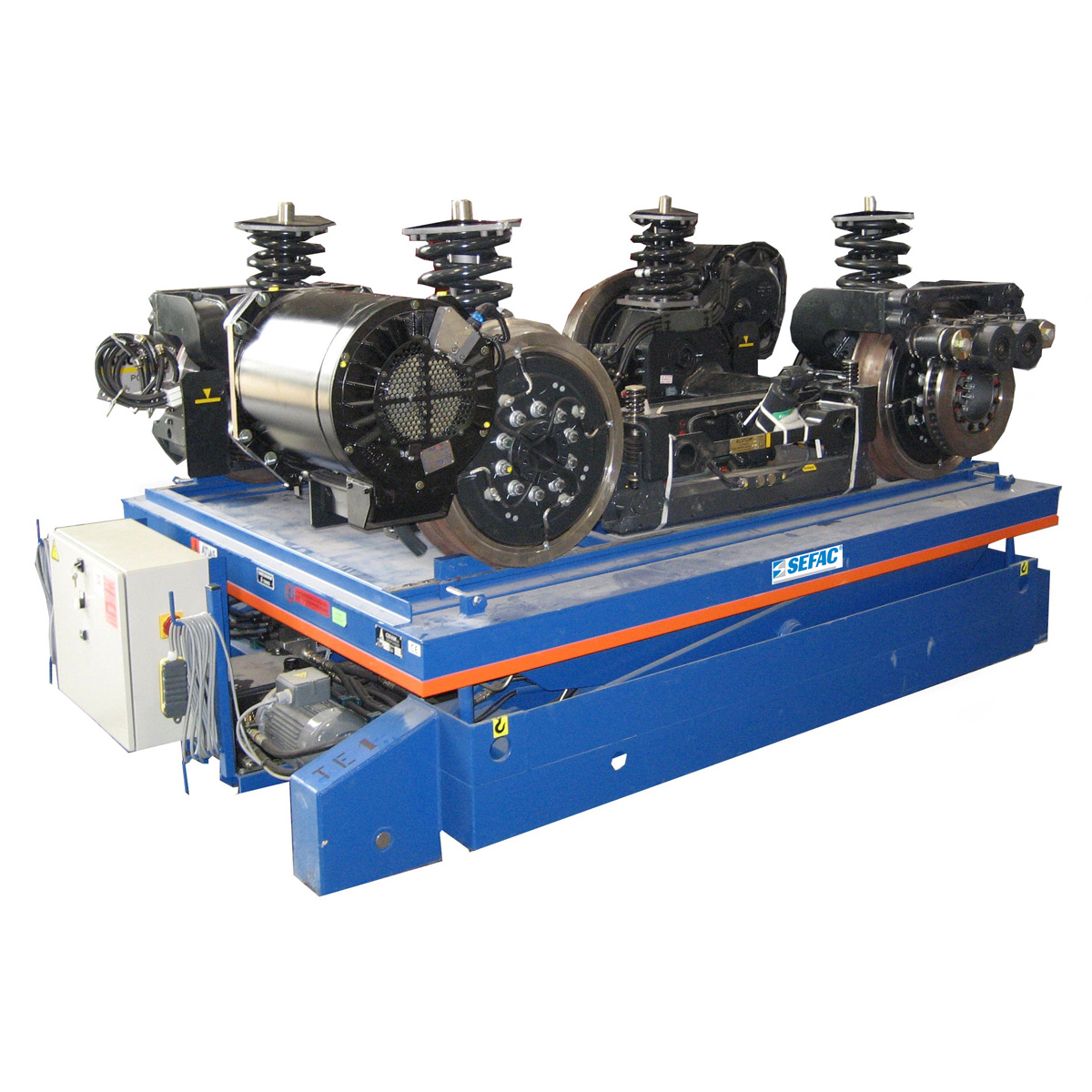 Platform lifts
With a 13,200, 15,500 or 17,600 lbs lifting capacity, platform lifts (lifting tables) can be used to support, to lift up/down, and to move horizontally/laterally a bogie during maintenance operations.
The platform lifts move directly on the rails inside the workshop.
This displacement can be either manual or motorized. In this case, the operator pilots the lift using a wired remote control and/or a wireless remote control (available as an option).
The lifting table is delivered with a ball transfer plate as standard enabling an easy move of the bogie.
Feature
TDB06
Capacity
lbs
13,200
Lenght
inch
138
Width
inch
75
Height of the platform
closed
open
locked

inch
inch
inch

26
65.0
56.1
Difference with ground
inch
4
Lateral transfer
inch
+/- 1
Weight
Empty
Loaded

lbs
lbs

5,600
18,900
Lifting speed Up
s
30
Lifting speed Down
s
35
Space between rails
upper table
single slanged

inch
inch

56.5
56.5
Hole in the table
inch
35.5 x 67.0
Time meter
standard
Motorization Kit
Battery autonomy
Horizontal displacement low speed
Horizontal displacement high speed

h
ft/min
ft/min
option
2
6.5
50.0