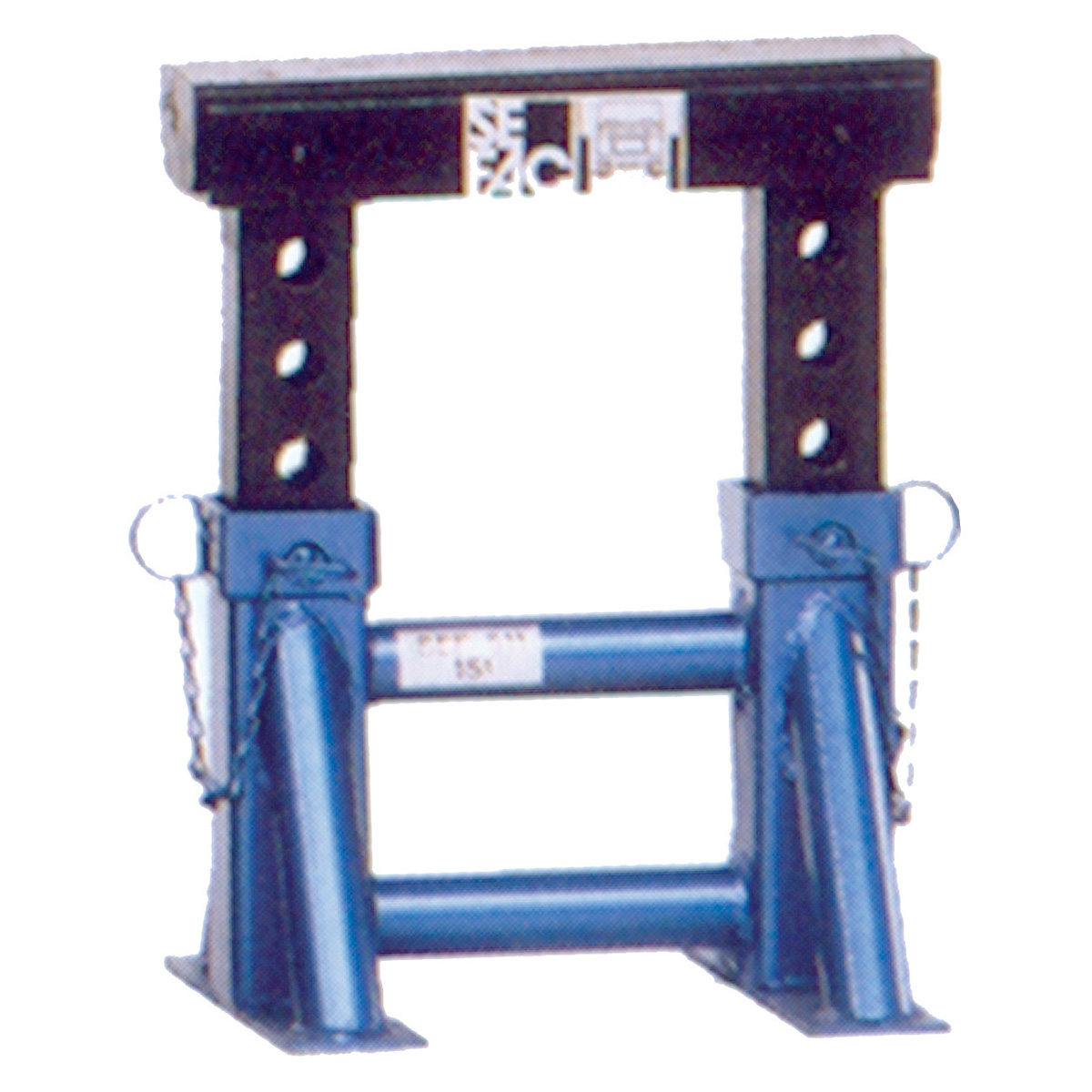 TAE 511 support trestle
Trestles are preferable to axle stands in applications requiring a larger contact surface area (14.25 in), (e.g. tracked vehicles, semi-trailers, etc.).
Technical specifications of the trestle
The SEFAC TAE 511 trestle has a unit capacity of 30,800 lbs, enabling a vehicle to be held securely in a low raised position (12.50 – 18.50 in).
The wide trestle surface facilitates use by an operator. Its large surface area enables faster positioning under a vehicle.
Trestles make the operator's workplace safer, since hydraulic lifting devices present the risk of leaks.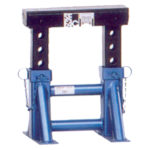 Feature
TAE 511
stand
Capacity
lbs
30,800
Min. height
inch
12.50
Max. height
inch
18.50
Width
inch
14.25
Stroke
inch
6.00
Positions
4
Weight
lbs
42