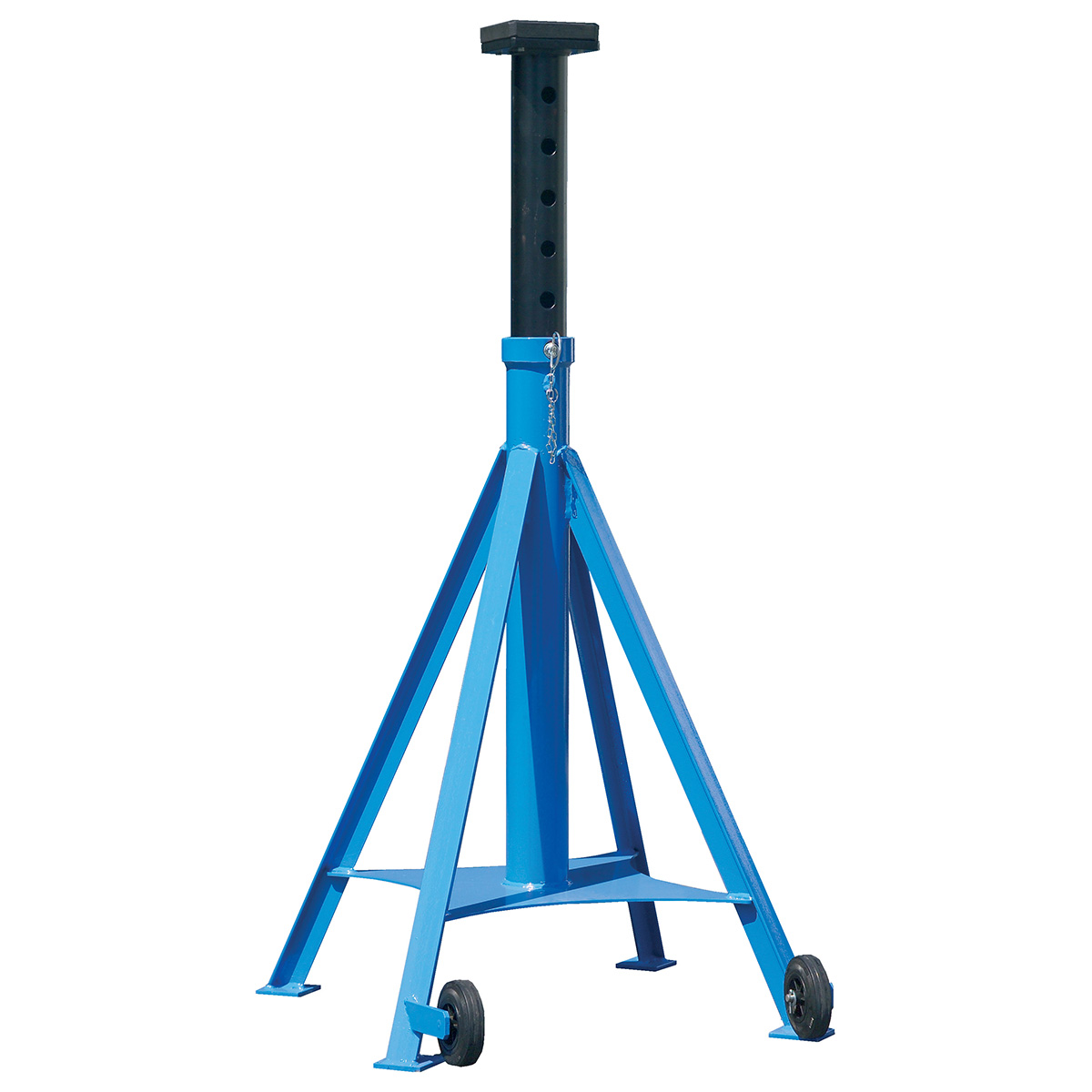 TBE 527 axle stand
Features of the axle stand
The SEFAC TBE 527 axle stand is part of the high axle stand range. It allows operators to work comfortably beneath a vehicle, reducing the risk of musculoskeletal disorders. With a unit capacity of 13,225 lbs, it is designed to safely support the lighter vehicles in your fleet (e.g. buses) in a high position (44.50 – 72.50 in). The TBE 527 axle stand is equipped with wheels to facilitate movement in the workshop.
Axle stands: practical ancillary equipment
When you employ axle stands together with column lifts, you can use the mobile column lifts on another vehicle and thus double your lifting capacity. They also allow the removal of one or more wheels on a hoisted vehicle.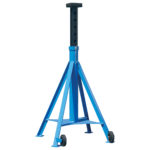 Feature
TBE 527
stand
Capacity
lbs
13,225
Min. height
inch
44.50
Max. height
inch
72.50
Width
inch
-
Stroke
inch
28.00
Positions
10
Weight
lbs
128