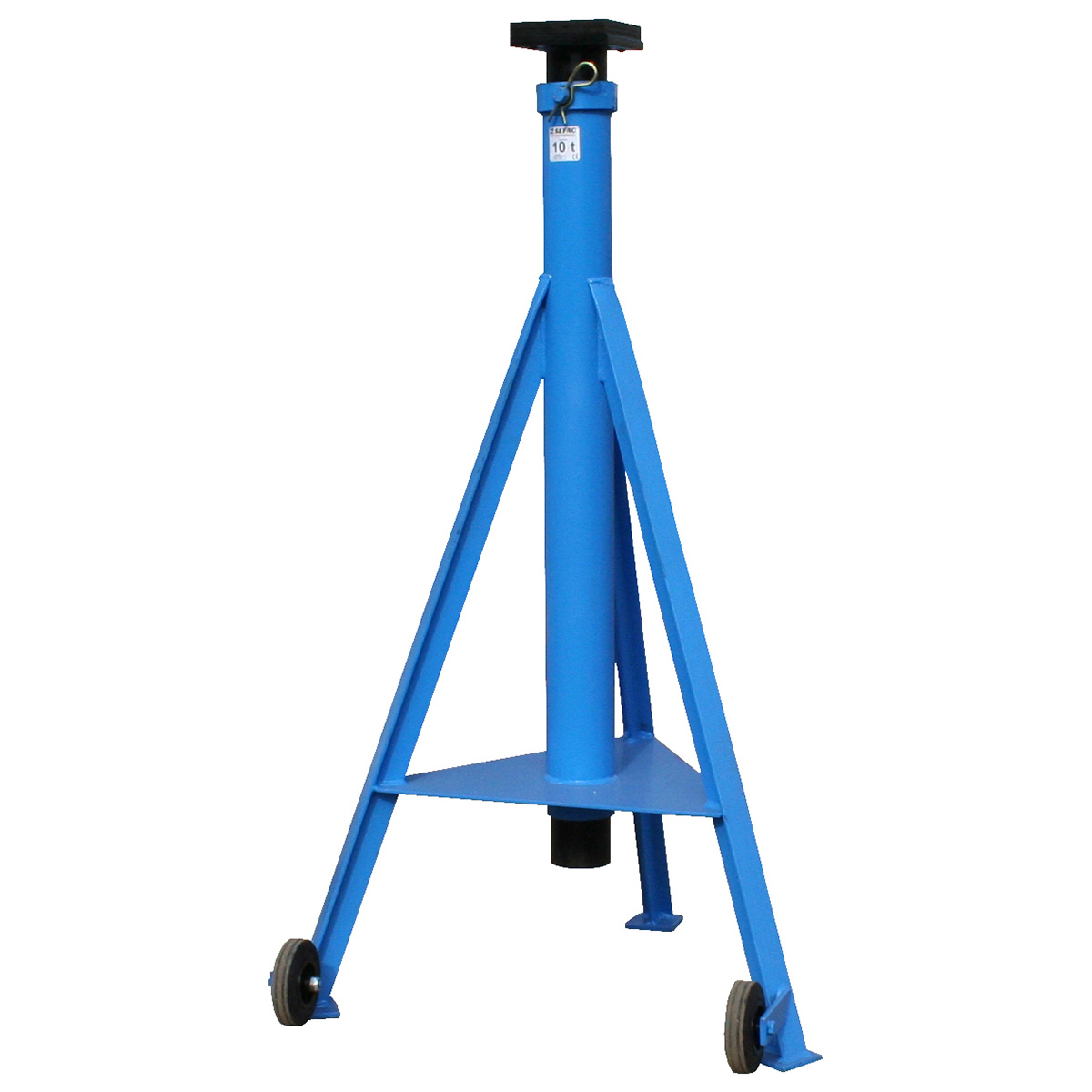 TBE 528 axle stand
The SEFAC TBE 528 high axle stand allows operators to work in a standing position underneath a vehicle.
Main technical specifications of the TBE 528 axle stand
With a unit capacity of 22,000 lbs, this axle stand is designed to support heavy vehicles in a high position (54.75 – 83.25 in).
This 3-legged model ensures complete stability, even when your workshop floor is not perfectly flat.
The TBE 528 axle stand is also fitted with wheels to ensure easy movement within the workshop.
The 528 axle stand: a real safety asset during hydraulic lifting
During hydraulic lifting, a locking device is essential in order to operate underneath a heavy vehicle in complete safety (the electromechanical systems on SEFAC column lifts prevent any unintentional lowering).
Feature
TBE 528
stand
Capacity
lbs
22,000
Min. height
inch
54.75
Max. height
inch
83.25
Width
inch
-
Stroke
inch
28.50
Positions
10
Weight
lbs
141