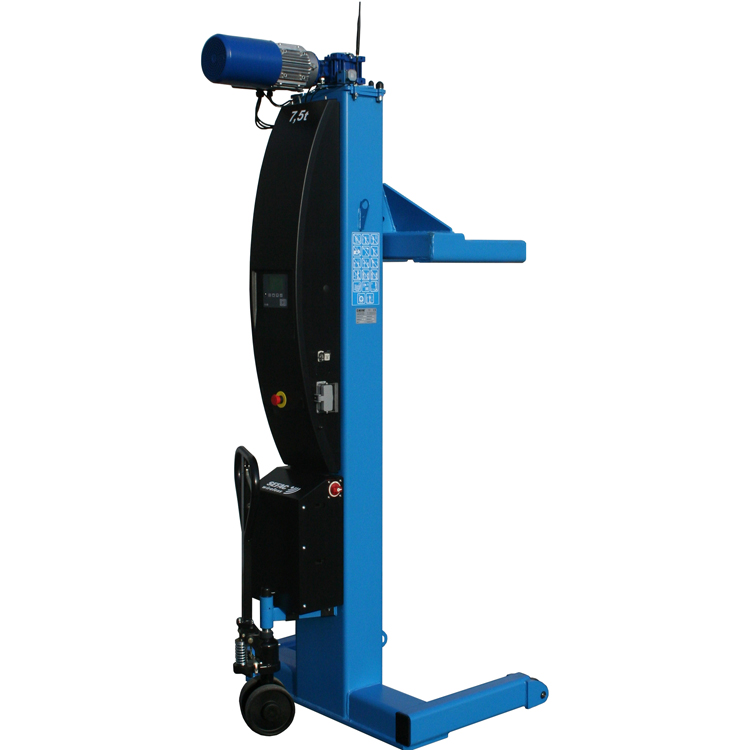 The SW3 wireless column lift
The SEFAC ® SW3 heavy-duty column lift with a capacity of 18,000 lbs per column offers garage owners a wide variety of uses.
The SW3 wireless column lift: a versatile lifting solution
The SW3 column lifts are versatile and flexible; they can be used indoors or outdoors, at a distance from energy sources. Since these devices are wireless, there are no cables trailing in the maintenance facility. The intuitive screen guides the operator, step by step, through all its many lifting functions.
A unique patented communication system
SEFAC ® wireless column lifts operate via on-board batteries. These column lifts are the lightest in their category and their electromechanical ball bearing screw lift guarantees reduced maintenance (simple greasing every 5 years).
The SWiP patented communication system enables a rapid start-up (in just a few seconds) and a fully securitized operation. The motion sensors (linked to the pallet jack) avoid confusion if the columns are mixed. Moreover, the SW3 allows you to lift using a set of up to 8 columns, with innumerable combinations within a workshop.