Sole genuine manufacturer of SEFAC lifts since 1971
SEFAC represents 45 years' experience, 22,000 customers worldwide and an unmatched situation in the manufacture and distribution of mobile column lifts and maintenance equipment. SEFAC is a specialist in lifting equipment for Heavy Duty vehicles and its key product is the heavy duty vehicle lift, useful to maintain heavy vehicle. SEFAC has three main activities: mobile lifts for road vehicles, heavy duty mobile lifts for railcars and a service department.
SEFAC Road
Over 60,000 heavy duty mobile column lifts in operation throughout the world. Thanks to its innovative potential, SEFAC has developed solutions adapted to customer needs, for which numerous patents have been registered.
.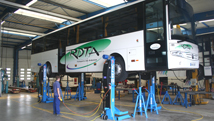 SEFAC Road provides lifting columns for buses, coaches, trucks, forklift trucks, commercial vehicles, motor homes, etc. as well as a wide range of workshop equipment (lifting workbenches, hydraulic jacks, etc.) and cleaning systems.
SEFAC Rail
Over 30 years' experience throughout Europe and the world, serving prestigious customers who appreciate SEFAC quality and know-how, whether for a 4-column lift or a row of 36 synchronised rail jacks with a 540-tonne total lifting capacity.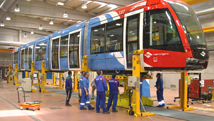 SEFAC Rail designs jacks with fixed or extendable claws for lifting tramways, underground trains, locomotives, trains, etc. SEFAC Rail also provides the NettoTram®, an innovative centralised vacuum-cleaning system.
SEFAC Service
This is a team of specialists and engineers who work very closely with users, to help you make full use of the manufacturer's expertise and know-how. This division was founded about 10 years ago, with the specific intent to better meet customer demands.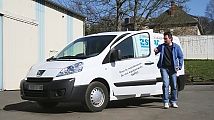 SEFAC Service offers you a variety of services: the supply of manufacturer spare parts, equipment rentals, commissioning, training, regulatory compliance upgrades, servicing calls, maintenance and repairs for all makes, as well as installations.