info@sefacusa.com
News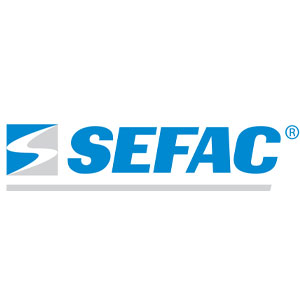 24 January 2018
Regional Sales Manager
Job summary
Sefac was a pioneer in the US market, now having over 40 years' experience in supplying quality and innovative lifting solutions for heavy duty vehicles. We are part of a group of companies, including a manufacturer and worldwide distributor of lifting equipment for heavy duty vehicles.
With over 2,000 users of its mobile column lifts, Sefac is one of the leading players in this challenging environment.
For more information, visit us on the web: www.sefacusa.com
Job description
We are seeking a proactive and energetic individual to serve as our East Coast and Mid West Regional Sales Manager, that is covering the states of FL, GA, SC, NC, WV, VA, MD, DE, NJ, PA, CT, RI, NY, MA, ME, NH, VT, OH, IN, IL, MI, WI, MN.
Supported by a strong marketing team with active social networks, you will be selling a technologically advanced product providing comprehensive new benefits for our customers.
Job duties
Make direct sales to end users
Submit activity and results reports
Substantial travel within the Territory will be required. Our Headquarters is just North of Philadelphia, in Warminster, PA
Formulate and present sales and technical offers
Provide market feedback
Represent company at trade shows within the United States
Skill/qualification requirements
Ability to meet and exceed sales goals each month
Ability to take responsibility for all aspects of the account relationship
Customer management and essential selling abilities
Self-motivated and driven individual with a proven experience as a self-starter
Strong relationship building skills
Excellent communication skills(written and verbal)
Proven experience (5 years minimum) in selling in the B-to-B market, preferably of heavy duty garage equipment
Proven history of diligently meeting or exceeding targets
Stable work history
Good knowledge of MS Office
Current valid driving license
Benefits
We offer a generous base salary plus commission. Applicants are asked to provide salary history with their resume.
Our benefits package includes the following:
Medical insurance
Mileage reimbursement per federal guidelines for local travel and company charge for air travel plus car rental, when necessary.
2 weeks of paid vacation, after the first year, plus paid holidays
Company cell phone
Company Laptop
Corporate debit card
Job type
Full time
Required Education
Bachelor Degree or equivalent
EOE/M/F/D/V
To be considered as an applicant, please contact us via the contact form.