info@sefacusa.com
News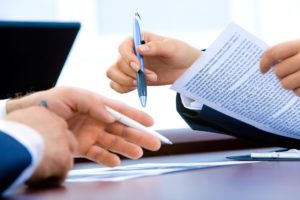 19 March 2021
Full time Regional service engineer
Job summary:
Sefac was a pioneer in the US market, now having over 40 years' experience in supplying quality and innovative lifting solutions for heavy duty vehicles. We are part of a group of companies, including a manufacturer and worldwide distributor of lifting equipment for heavy duty vehicles.
With over 2,000 users of its mobile column lifts, Sefac is one of the leading players in this challenging environment.
To support our development, we have an open position for a Field service engineer. This position requires to travel 5 days per week in multiple states.
Job title: Full time Regional service engineer
Job description:
you must demonstrate a strong understanding of electro-mechanical systems and travel as dictated by the job.
Provide onsite service support to users of SEFAC lifts primarily on the North of the US but also nationwide if required.
Repair mobile column lifts on customer's site (electrically and mechanically)
Perform Annual inspections of mobile column lifts and sign the certificate of inspection
Assist the Sales and Service Manager based in our office in Warminster, PA.
Perform technical diagnostic by phone with customers based in the US or Canada.
Experience in lift business will be considered as a plus
Requirements:
Certification in Industrial Electrical Engineering
Expertise in Mechanic and electric troubleshooting
Proven experience in parts and service sales; to be versed in other administrative positions will be considered a plus;
Good computer skills (MS Office)
Well-organized and responsible with an aptitude in problem-solving
A team player with high level of dedication and a positive self-starter attitude
Allowed to travel to Canada
Benefits:
We offer a generous base salary plus benefits.
Laptop and cell phone
Our benefits package includes the following:
Medical insurance
Simple 401K plan
2 weeks of paid vacation, after the first year, plus paid holidays
Job type:
Full time
Required Education:
Engineering Degree and a minimum of 5 years' experience
EOE/M/F/D/V
If you are interested in applying for this position, please respond to this request by emailing your resume to job@sefacusa.com only.
Final selected applicants will be required to fly to our Warminster PA facility for the final phase of the interview.