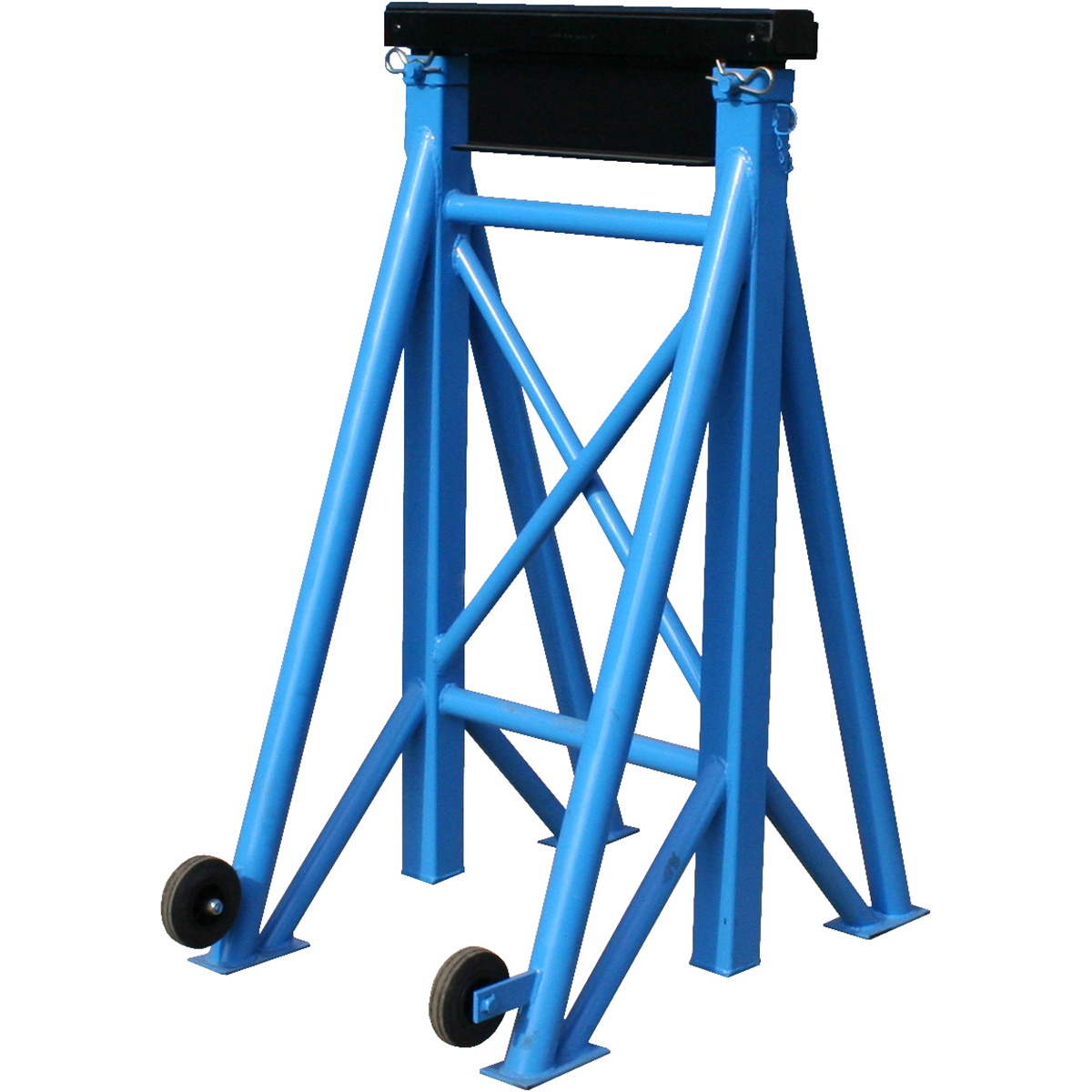 Support trestle TAE 515
Offering an even wider support surface than a single-point stand, this trestle is intended for applications requiring wide surface contact area (27.25 in).
High support trestles: practical safety equipment
The TAE 515 belongs to the high trestle range. It applies workplace ergonomics to limit the risk of musculoskeletal disorders. This is an advantage widely cited in feedback from our customers' garages.
Technical specifications of the TAE 515 support trestle
With a unit capacity of 30,800 lbs, this trestle is designed to maintain commercial vehicles in a high position (51.25 – 72.75 in).
The TAE 515 model is equipped with wheels to facilitate moving the support trestle in the workshop.
It provides 12 height adjustment positions, i.e. one every 1.77 in.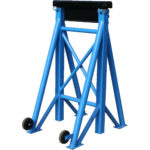 Feature
TAE 515
stand
Capacity
lbs
30,800
Min. height
inch
51.25
Max. height
inch
72.75
Width
inch
27.25
Stroke
inch
21.50
Positions
12
Weight
lbs
154