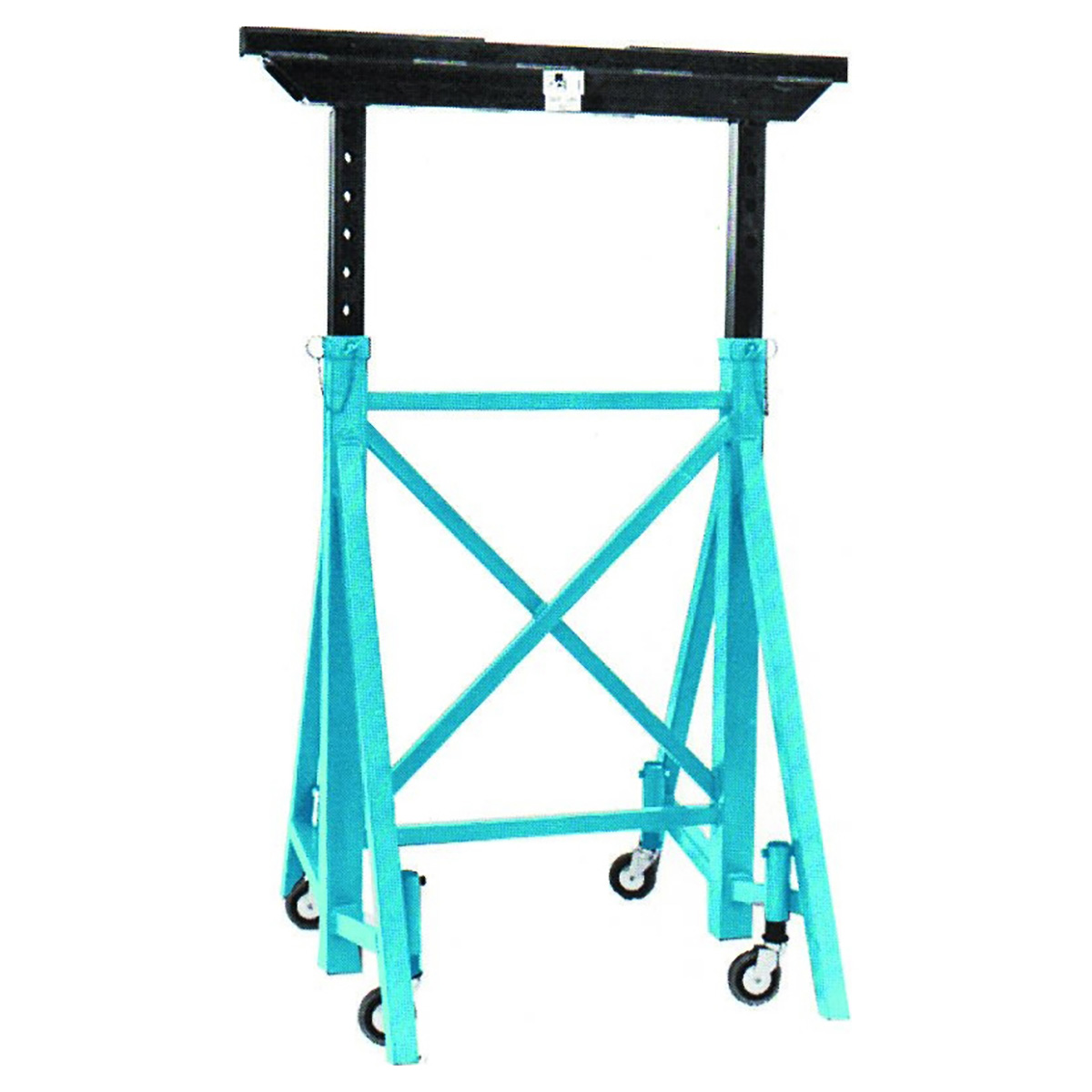 TAE 516 support trestle
This support trestle provides a wider thrust surface than a single point stand. It is suited to maintaining raised vehicles requiring a large contact surface (47.25 in).
Essential specifications of the support trestle
The TAE 516 support trestle has a unit capacity of 30,800 lbs. It is designed to maintain commercial vehicles in a high position (52.00 – 69.00 in). Working in an ergonomic position reduces the risk of musculoskeletal disorders.
The TAE 516 is a highly ergonomic support trestle
The TAE 516 support trestle is equipped with 4 wheels that retract under a load of 260 lbs. When the load to be supported comes into contact with the trestle, the wheels retract and the trestle is then locked to the floor of your workshop.
To provide even greater working comfort for the mechanic, the TAE 516 trestle is also fitted with internal spring mechanisms to enable easy height adjustment and selection of the position of the slide pin. Such spring mechanisms considerably reduce the risk of pinched fingers.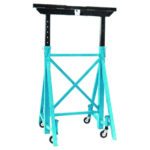 Feature
TAE 516***
stand
Capacity
lbs
30,800
Min. height
inch
52.00
Max. height
inch
69.00
Width
inch
47.25
Stroke
inch
17.00
Positions
7
Weight
lbs
220
***: TAE 516 stand is delivered with 4 collapsible swivel wheels under load (min 260 lbs) and is spring loaded assisted for easier use.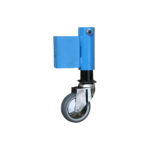 Set of 4 retractable wheels
Ref : TZZ 540

Suitable for stands TAE 512 and TAE 516.
---