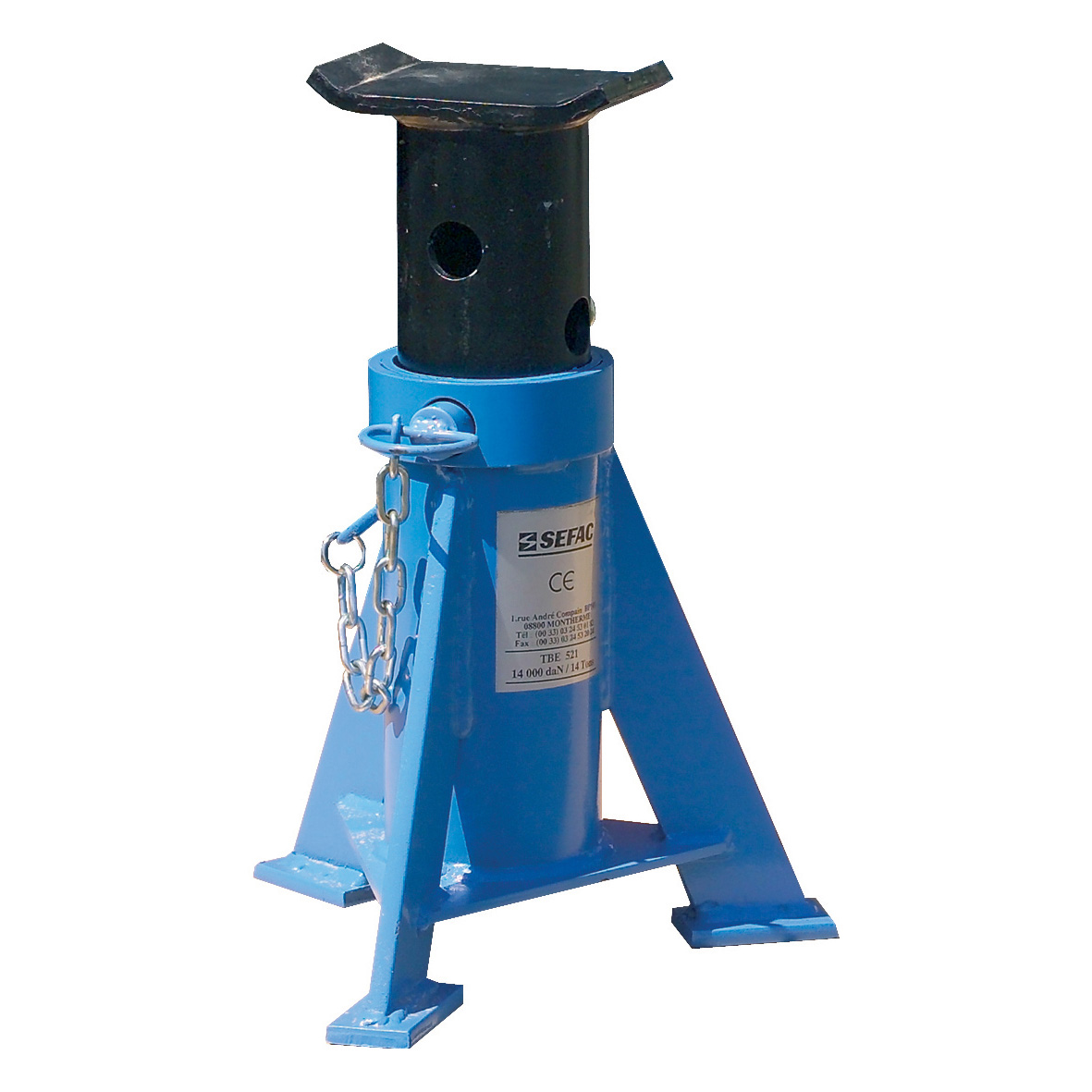 TBE 521 axle stand
An axle stand is indispensable in heavy vehicle workshops, providing complete safety for mechanics working underneath commercial vehicles.
Typical use of axle stands
The SEFAC TBE 521 axle stand belongs to the low axle stand range used for working on tires, brakes, bearings, steering, etc. The SEFAC TBE 521 axle stand has a unit capacity of 30,800 lbs and is capable of maintaining a commercial vehicle in a raised position via its axle in a relatively low position (12.25 – 17.75 in).
This axle stand is normally used after lifting via an oleopneumatic jack to free a wheel. Thanks to its low weight of 33 lbs and its small size, the TBE 521 axle stand can be used in your workshop or easily transported in a utility vehicle for outdoor interventions (e.g. changing a tire on one of your fleet vehicles). Its small size is also suited to supporting vehicles with low ground clearance.
Safety first thanks to axle stands
It is especially necessary to use stands or trestles when lifting with hydraulic jacks, as they have a tendency to leak (if only slowly).
The axle stand: practical auxiliary equipment
Once the axle stand is in place, you can put your lifting equipment to work on other tasks in the workshop. It can be used to complement oleopneumatic jacks, wheel dollies, pit jacks and king pin presses.
Feature
TBE 521
stand
Capacity
lbs
30,800
Min. height
inch
12.25
Max. height
inch
17.75
Width
inch
-
Stroke
inch
5.50
Positions
5
Weight
lbs
33