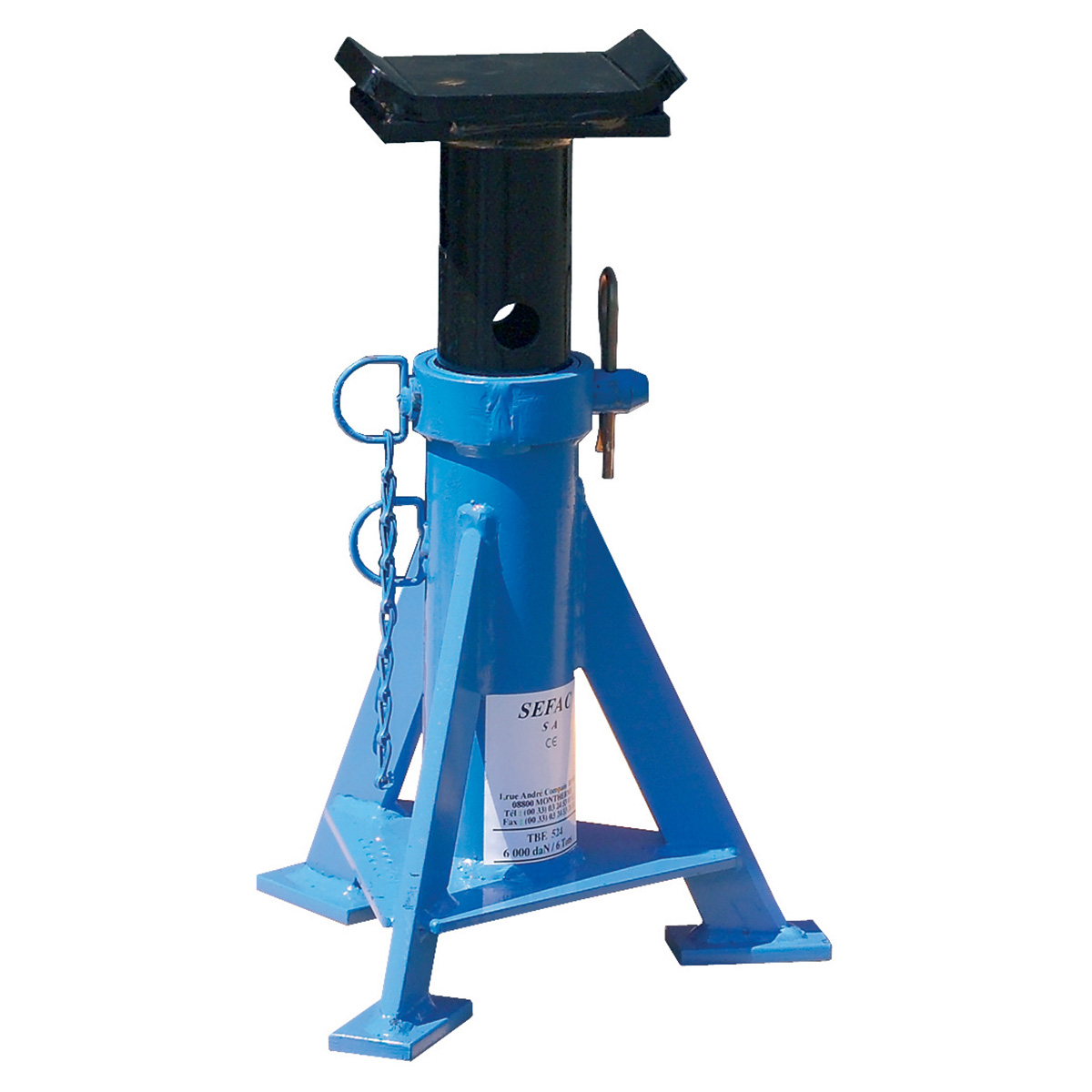 TBE 522 axle stand
Use of axle stands
The TBE 522 axle stand has a unit capacity of 30,800 lbs and is low in height. It is ordinarily used for holding and maintaining commercial vehicles in a lifted position during repair of brakes, bearings, steering or tires. Tractors or buses can thus be held via an axle in an intermediate position (19.25 – 29.25 in).
Axle stands ensure safety
Axle stands secure the lifted position obtained by hydraulic jacks.
The use of axle stands or trestles is necessary from a safety viewpoint, since hydraulic or oleopneumatic lifting systems tend to leak over long periods of use. Even a small leak can threaten the safety of a hoisted position during maintenance operations.
The axle stand supplements your equipment
An axle stand allows you to employ your lifting equipment for other purposes. It can be used alongside an oleopneumatic jack, a wheel dolly, a pit jack or a king pin press.
Feature
TBE 522
stand
Capacity
lbs
30,800
Min. height
inch
19.25
Max. height
inch
29.25
Width
inch
-
Stroke
inch
10.00
Positions
8
Weight
lbs
53