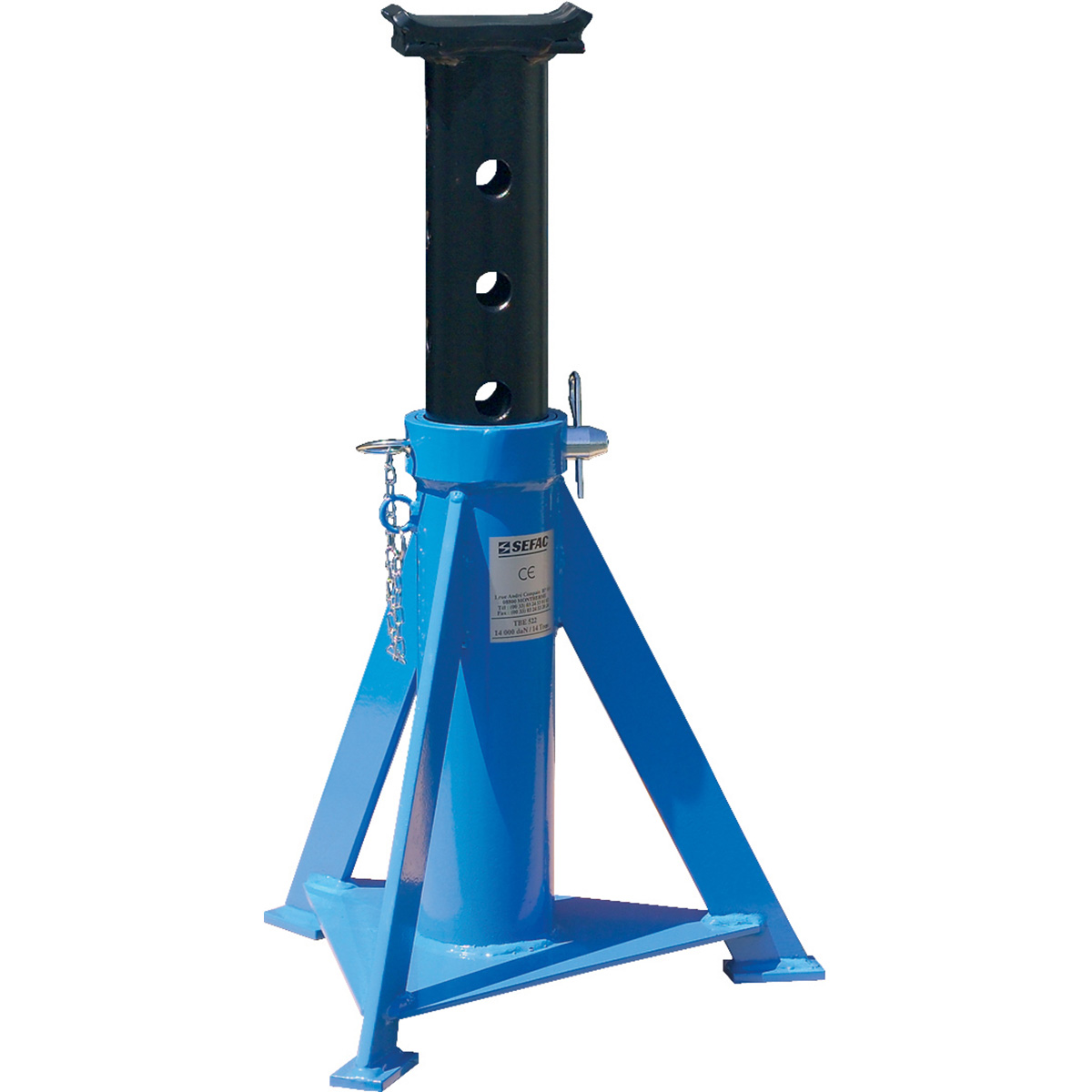 TBE 523 axle stand
Technical specifications of the stand
The SEFAC TBE 523 is a medium-sized axle stand (27.25 – 44 in.). It is typically used during the maintenance of tires, brakes, bearings, steering, etc.
Axle stands: safety first
Axle stands protect the safety of operators during all types of hydraulic lifting operations. They are therefore indispensable in your workshop.
The axle stand is a genuine safety tool. Used in combination with a pit jack or wheel dolly, it will meet your needs and ensure complete workplace safety.
Feature
TBE 523
stand
Capacity
lbs
30,800
Min. height
inch
27.25
Max. height
inch
44.00
Width
inch
-
Stroke
inch
16.75
Positions
12
Weight
lbs
66