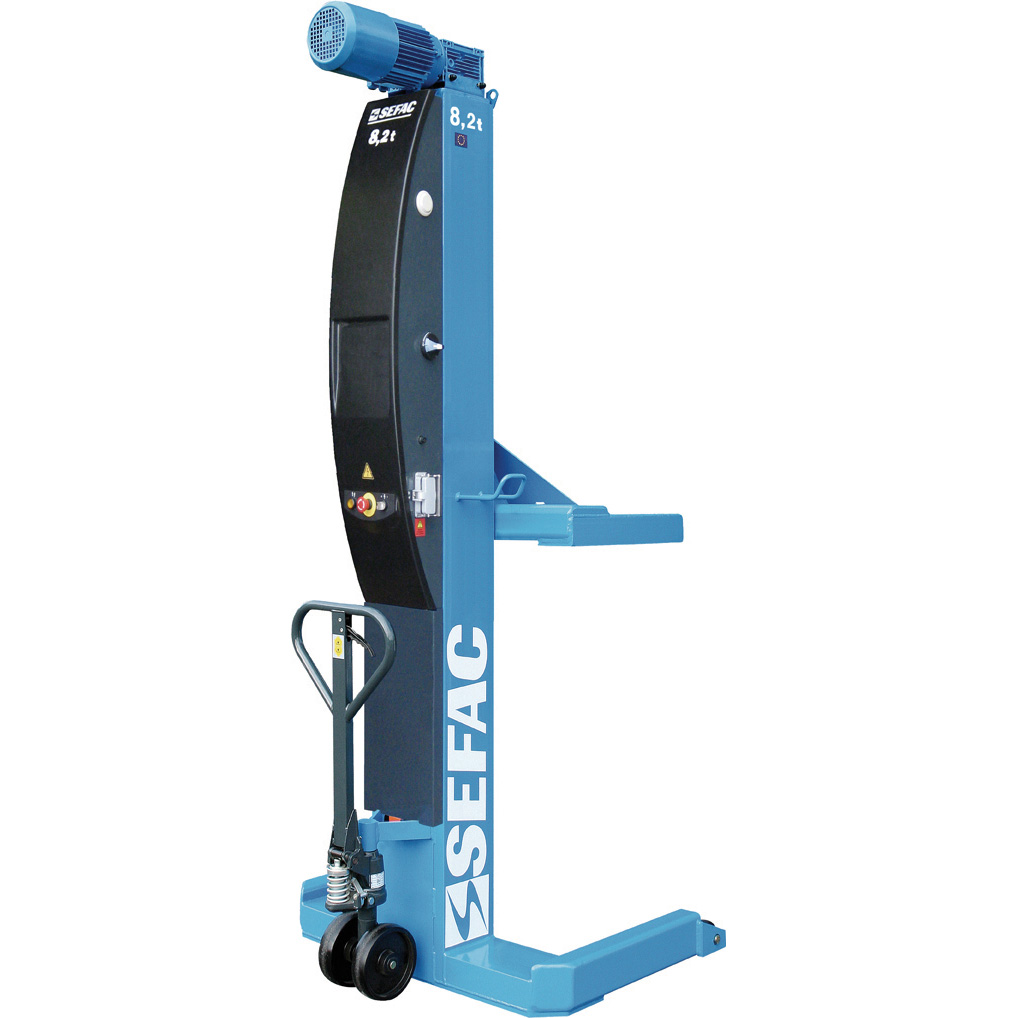 The 1200 M 100 column lift
The 1200 M 100 column lift has a capacity of 22,000 lbs and is designed to meet the needs of maintenance managers dealing with the repair of vehicles with an axle weight of 44,000 lbs, e.g. snowplows or airport vehicles.
The 1200 M 100 column lift: a reinforced structure
These columns are generally used in airport repair centers or the technical centers of civil engineering companies. Their mechanical structure is reinforced to support 22,000 lbs but they are equipped with classic lifting forks to raise vehicles whose axle load is greater than that of standard vehicles, but without oversize tires.
Thanks to these column lifts, you can reach otherwise inaccessible parts (i.e. protected by bodywork) during a technical inspection of the vehicle.
Feature
1200 M 100
column lift
Capacity per column
lbs
22,000
Operating mode
Single
Pair
Group
Control
Push button + Pendant
Screen
NO
Tire size
inch
38 to 45
Lifting height
inch
72
Dimensions
l (inch)
L (inch)
h (inch)
42.1
x 43.3
x 100
Leg height
inch
5.5
Net weight per lift
lbs
849
Motor power
kW
3.5
Dust water protection level
IP55