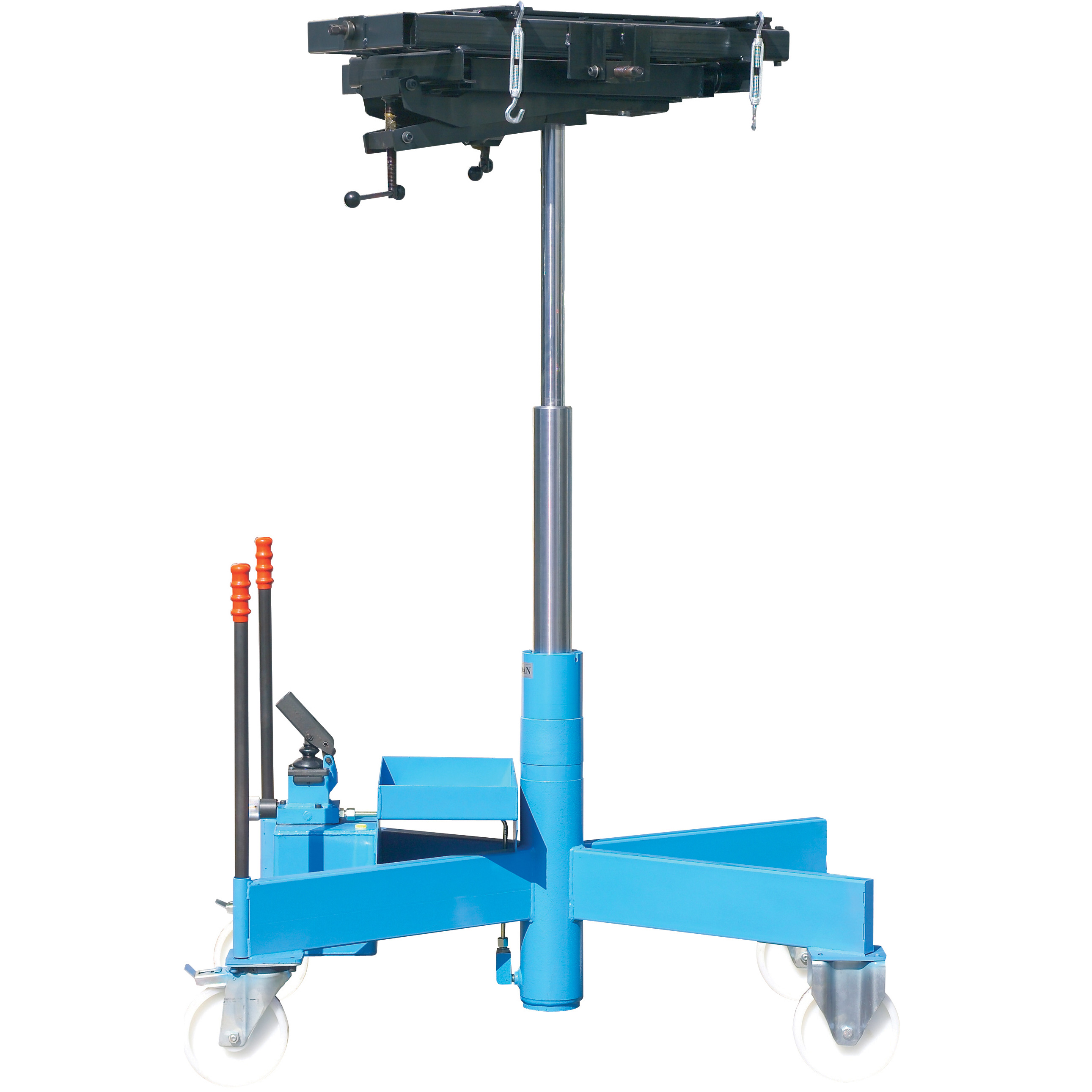 The DFH 6115 platform lift
The DFH 6115 platform lift has a unit capacity of 3,300 lbs and is specifically designed for those seeking entirely power-assisted equipment.
The most successful heavy transmission lift thanks to its multi-directional platform and automatic operation
It provides a rapid approach to the load through pneumatic assistance, followed by the automatic mechanical raising of the load and rapid descent of the jack, even without a load. The size of the SEFAC DFH 6115 platform lift as well as its large diameter wheels make it an indispensable accessory for users of mobile column lifts. Of the 4 wheels, 2 are steerable and 2 fitted with brakes to immobilise the transmission lift and work in complete safety. The DFH 6115 is particularly useful when removing or refitting heavy components such as gearboxes. Its platform can be oriented in all directions.
A heavy transmission lift providing safe operation
For even greater safety, all SEFAC transmission lifts are fitted with load limiters, safety valves and "Deadman"-type lowering valves.
Feature
DFH 6115
floor transmission jack
Capacity
lbs
3,300
Min. height
inch
39.5
Max. height
inch
79.5
Stroke
inch
40
1st piston diam.
inch
2
2nd piston diam.
inch
3.25
Wheels diam.
inch
8
Swivel head
mm
33.5 x 19.0
Lenght
inch
49.25
Width
inch
33.5
Weight
lbs
385.75
Control
Oleopneumatic
For more safety:
Overload limit
Safety valve
Down: "Deadman" position
DF. 6115:
Multi-directional swivel head:
Longitudinal inclination: 10°,
Transversal inclination: 10°,
Longitudinal displacement: 4.5 inch,
Transversal displacement: 8.0 inch,
Capacity: 3,300 lbs in all positions,
2-speed pump,
2 swivel wheels with latches and 2 fixed wheels with large diameter (8 inch) for more manoeuvrability,
Swivel head delivered with 2 industrial straps.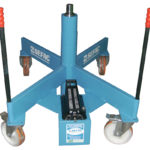 Oleopneumatic version
Ref : DFH 6115

Thanks to a 3 positions mechanical pump, the oleopneumatic version enables the lifting up or down of charges in a completely automatic way.
---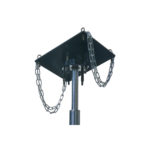 Swivel heads
Ref : COZ 671 / 6160

Feature
COZ 671
COZ 6160
Capacity
lbs
1,800
3,300
Length
mm
500
500
Width
mm
400
400
Longitudinal inclination
degrees
23
25
Transversal inclination
degrees
23
25
Diam. assembling
receptacle*
mm
30
30
*: Assembling receptacle on demand
---