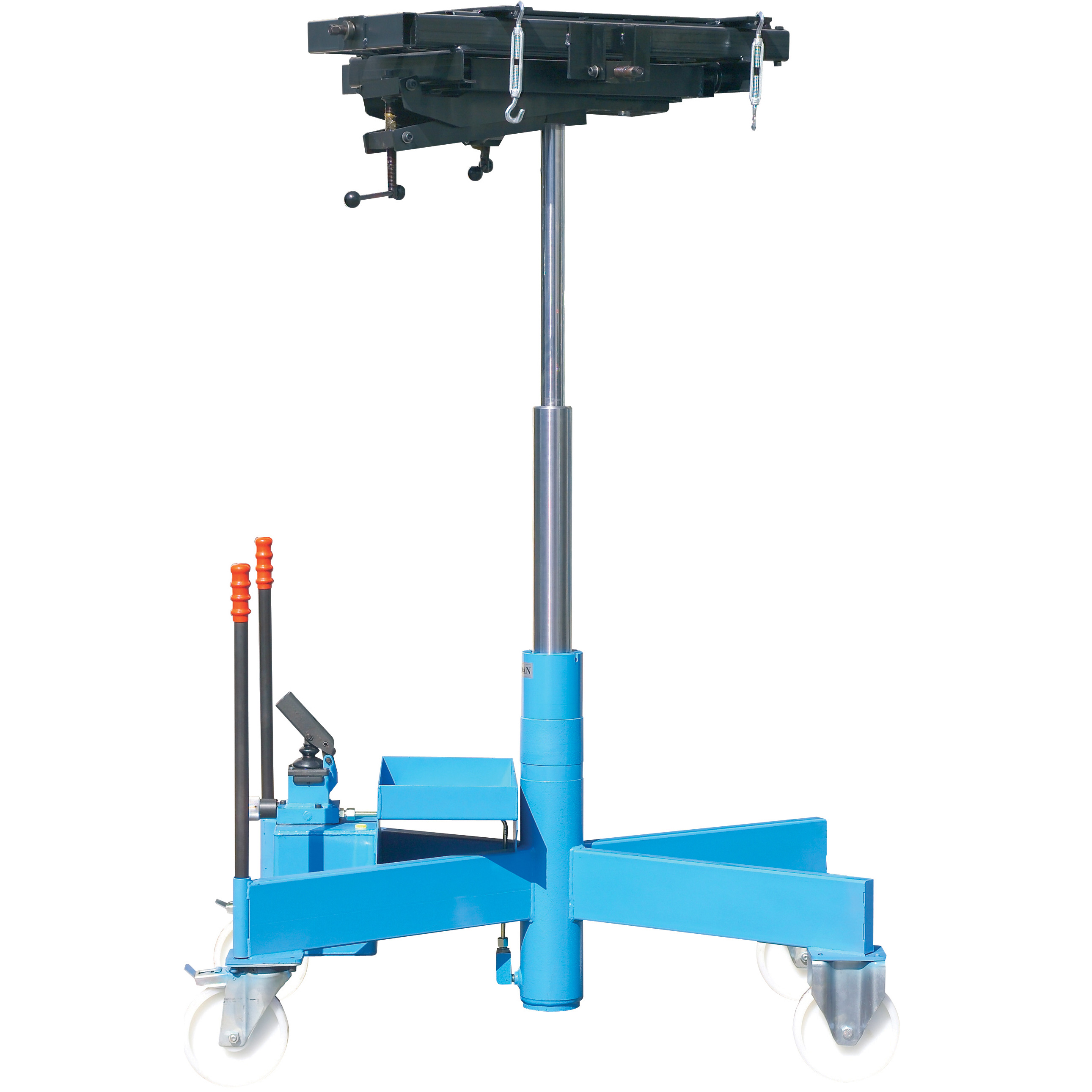 The DFM 6115 transmission platform lift
The DFM 6115 has a unit capacity of 3,300 lbs and is ideally suited for mechanics in commercial vehicle workshops seeking a highly functional product (100% manual). The platform lift is usually used beneath a lift since its size means this is not always possible in an inspection pit.
The transmission platform lift provides great stability
Thanks to its wide footprint, the DFM 6115 provides excellent stability. This equipment allows disconnection and removal of a vehicle gearbox in order to carry out maintenance or replacement. Thanks to its fully directional table you can position the component in question easily and without the use of risky wedges.
Feature
DFM 6115
floor transmission jack
Capacity
lbs
3,300
Min. height
inch
39.5
Max. height
inch
79.5
Stroke
inch
40
1st piston diam.
inch
2
2nd piston diam.
inch
3.25
Wheels diam.
inch
8
Swivel head
mm
33.5 x 19.0
Lenght
inch
49.25
Width
inch
33.5
Weight
lbs
385.75
Control
Manual
For more safety:
Overload limit
Safety valve
Down: "Deadman" position
DF. 6115:
Multi-directional swivel head:
Longitudinal inclination: 10°,
Transversal inclination: 10°,
Longitudinal displacement: 4.5 inch,
Transversal displacement: 8.0 inch,
Capacity: 3,300 lbs in all positions,
2-speed pump,
2 swivel wheels with latches and 2 fixed wheels with large diameter (8 inch) for more manoeuvrability,
Swivel head delivered with 2 industrial straps.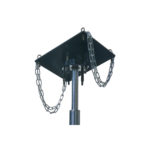 Swivel heads
Ref : COZ 671 / 6160

Feature
COZ 671
COZ 6160
Capacity
lbs
1,800
3,300
Length
mm
500
500
Width
mm
400
400
Longitudinal inclination
degrees
23
25
Transversal inclination
degrees
23
25
Diam. assembling
receptacle*
mm
30
30
*: Assembling receptacle on demand
---