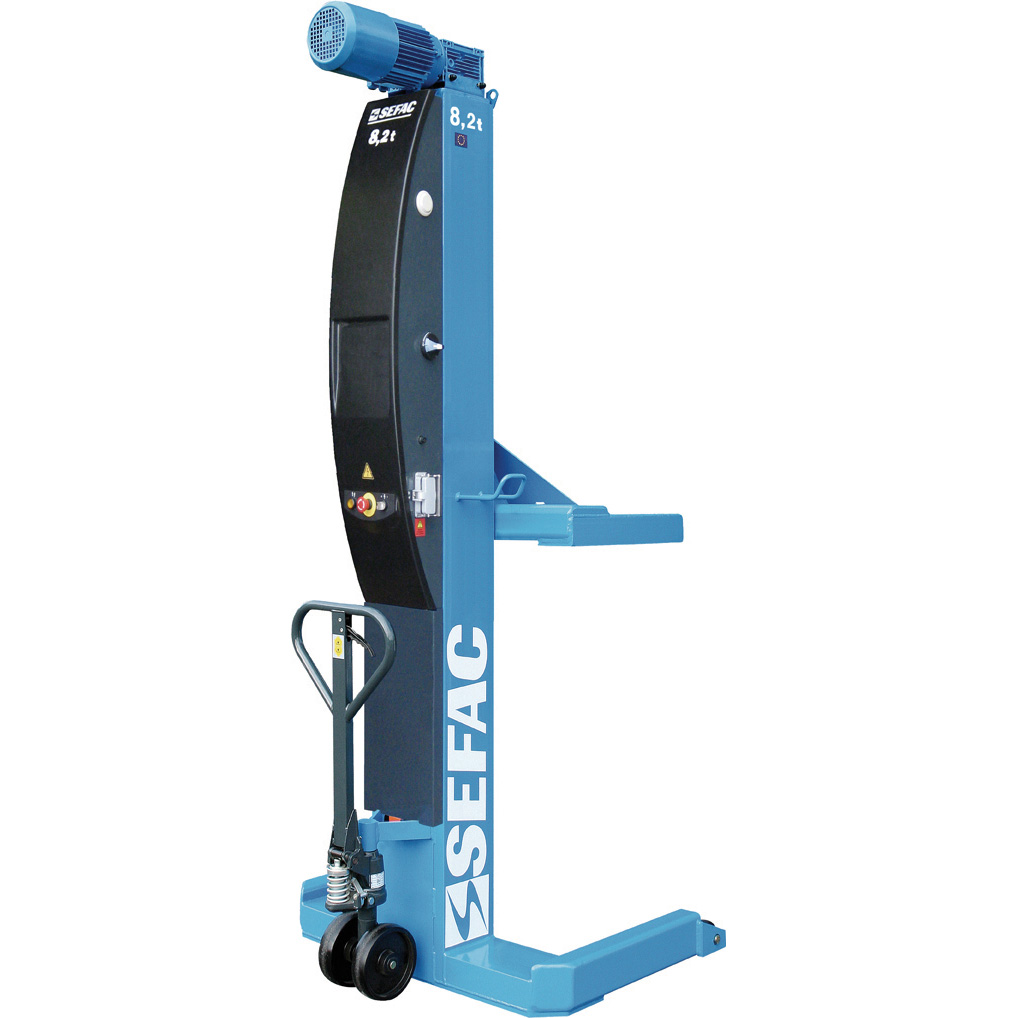 The PMV 4 16 100 column lift
The PMV 4 16 100 column is made to lift the heaviest vehicles on the market with extremely large tires. These column lifts are designed to enable safe maintenance operations on mechanical parts from beneath a vehicle (axles, gearbox, steering, brakes, etc.).
They are generally used in maintenance centers with fleets of very large, heavily used site vehicles (earthmoving, mining, airports).
The PMV 4 16 100 column lift has a reinforced structure
PMV 4 16 100 column lifts offer increased unit capacity of 22,000 lbs and wider forks to accommodate vehicles with non-standard size tires. The chassis of the column is reinforced to permit this type of vehicle to be raised while ensuring optimum safety.
Feature
PMV 4 16 100
column lift
Capacity per column
lbs
22,000
Operating mode
Single
Pair
Group
Control
Push button + Pendant
Screen
NO
Tire size
inch
45 to 58
Lifting height
inch
72
Dimensions
l (inch)
L (inch)
h (inch)
49.2
x 43.3
x 99.8
Leg height
inch
5.5
Net weight per lift
lbs
914.9
Motor power
kW
3.5
Dust water protection level
IP55